Data Processing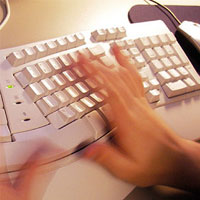 With over 30 years of experience in data processing services, Emergedata Services caters to over 75 highly satisfied clients. We provide large-scale data entry services, scanning and processing of applications, photos and signatures for recruitment as well as data processing for examination boards, selection boards, financial institutions and public sector undertakings. Each data processing application is customized to suit the client's specific requirements. Our highly experienced technical and support teams along with our best-in-class IT infrastructure, 24/7 operations, maximum data security, and back-up all add up to accuracy, quality and timely delivery.
We also offer end-to-end custom solutions to meet all your back office needs using automated and best-in-class techniques. We employ Optical Mark Recognition (OMR), Optical Character Recognition (OCR) and Intelligent Character Recognition (ICR) to capture data while the output can be formatted to your specifications. This service suite comprises several features that you can choose from to best suit your requirements.
Features:
Online and Offline Data Entry – We leverage advanced systems and processes for speedy offline and online data entry for low and high volume projects.
Data Conversion – By understanding your business processes and IT environments, we help you convert documents and images with precision and accuracy into any format – XML, PDF, Word, Excel, etc.
Forms Processing – We enable speedy, cost-effective and large-scale data capture from all types of structured and unstructured forms using advanced automated software.
Data Management – We offer a comprehensive suite of data management services such as data acquisition, data validation, data mining, data standardization and data conversion along with complete back-up and storage.
OCR/ OMR Scanning – We use best-in-class software for OCR and ICR scanning that enable several actions such as:

Automatic scanning of forms
High speed image capture and compression
Scanning and recognition of handwritten numbers and alphabets
Easy conversion of recognized characters into ASCII
Bar code/ OMR/ patch code pattern recognition
Conversion of scanned characters with screen editing capabilities
Creating and applying batch scanning
Mass verifications
In-built validation and security controls and checks
Simultaneous display of document and correction text
Quick Links