Differentiators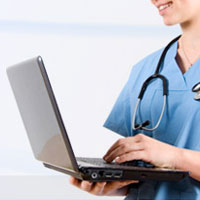 As Central India's largest and leading Information Technology-Enabled Services (ITES) company since 1980, Emergedata Services has set a benchmark using easily deployable models to meet client needs. Our clients recognize our key service differentiators that promote quality and drive business:
Professional customer service

– Whether your company requires a small-scale project or a long-term engagement, our team of experts ensure all your requirements are met within stipulated deadlines while maintaining the highest standards of professionalism.



Customized services

– We deploy a range of services that you can choose from and customize according to your business needs, thereby optimizing cost and maximizing value.



Workflow transparency and timely delivery

– Our transparent service methodology helps you monitor your data and understand where it resides during each stage. Further, our seamless workflows ensure that all projects are executed in the shortest possible turnaround time.



Quality output

– All our services have dedicated quality assurance personnel who ensure adherence to the most stringent quality control processes. This ensures that your final output has the highest levels of accuracy and quality.


Quick Links